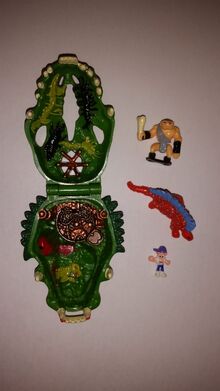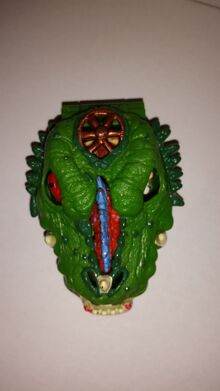 Mighty Max Versus Kronosaur is a Horror Head with a prehistoric theme.
Max is teleported inside Kronosaur, a reptiloid time capsule belonging to a Cave Man. The Cave Man immediately attacks Max with his club, and offers the boy to Big Steggy, his pet. Max trips Cave Man, who falls into the jaws of Big Steggy. While the Cave Man is being eaten, Max is teleported away.
Accessories
Edit
Ad blocker interference detected!
Wikia is a free-to-use site that makes money from advertising. We have a modified experience for viewers using ad blockers

Wikia is not accessible if you've made further modifications. Remove the custom ad blocker rule(s) and the page will load as expected.